If you are a 16-year-old, you should start working on paid jobs. Doesn't matter how insignificant they are to your career goals.
My daughter is studying in college and once she asked us if she could buy a €100 jacket standing inside the store. We couldn't refuse. But later I called her and told her that we are funding her education and not her luxury. If she wants anything that is a luxury, she needs to work for it.
I asked her to apply for campus jobs. Since she was late in applying, all cushy jobs were gone and the only one left was cleaning her small hostel.
She messaged me about her weekly work responsibility – "3.5 hrs twice a week to clean 6 bathrooms and toilets, kitchen, vacuuming hallways and cleaning the computer room and class room."
It was paying her around €250 for 25 hours of work per month. When she informed me about this job, I told her to go for it.
My wife was horrified to know that her daughter would be cleaning toilets. But I was adamant. As a kid, I had sold lanterns on the road. I worked as a civil draftsman since my drawing was good. I worked in the material store of a large chemical company because it was paying me Rs.750 per month with 3 meals included. I have volunteered for numerous public events like annual socials, Ganpati festivals, organising competitions, etc. I have done all this and I have only benefitted from these experiences. I was sure my daughter would too.
So I send her a quote by Mahatma Gandhi – "No matter how insignificant the thing you have to do, do it as well as you can, give it as much of your care and attention as you would give to the thing you regard as most important. For it will be by those small things that you shall be judged."
She worked for 2 months on that job. One day she called me and asked if she could buy wireless earphones. I said yes and also reminded her to use her own money to buy them. She was thinking of buying Apple earphones (priced at 13K), but once she realised, she has to pay from her own money, she settled for JBL headphones (priced at 5K). That's what her paid internship taught her ;)
A part of the time you spend watching Netflix and Hotstar or surfing Snapchat or Instagram can be utilised to learn life skills which no school or college can ever teach you. By spending 2 months in a year, or maybe more, on odd jobs and internships will help you get clarity on where you stand on your career goals and aspirations. For me, I realised very early in life that I had a sales mindset and that is what I eventually did. So these years between 16-21 are crucial for building this foundation.
Getting into an IIT or a St Stephen's is just a means to an end. Many graduates who pass out of these revered institutions are clueless about their career goals. It is not that they don't have goals, it is just that they are unsure how passionately they are ready to chase them. When your heart is not embedded into your career, your professional growth is suboptimal to your potential. It leads to frustrations later.
Bob Dylan said, "People seldom do what they believe in. They choose what is convenient and then repent."
The reason why 95% of us are unhappy with what we do is because we don't know what we believe in. We never applied our minds to it when we were young. We went with the flow and now we have no control where destiny is taking us.
This needs to change for our kids. So if you are a 16 year old or if you are a parent of a 16 year old, go ahead and get some work. Start something, even if it is as non-descript as selling lanterns. It will teach you skills which will help you understand yourself better.
Don't waste your time imagining what you can become. You almost never become what you imagine. You become what you put into practice. 16-21 is the best age to put things into practice because the expectations are low and there is nothing at stake. Getting into a job at 22 and then changing jobs trying to find what you love can be frustrating and stressful. That's the sign of an amateur, not a professional.
As Steven Pressfield says, "The professional does not wait for inspiration; he acts in anticipation of it." So if you aspire to be a professional, start now.
#internships #careergoals #ambition #professional #stevenpressfield
Author :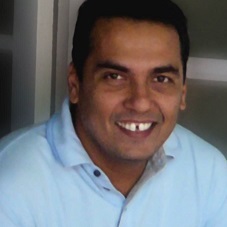 Ninad Vengurlekar ( http://facebook.com/ninad.vengurlekar)