Jaipur Blue Pottery Costan Workshop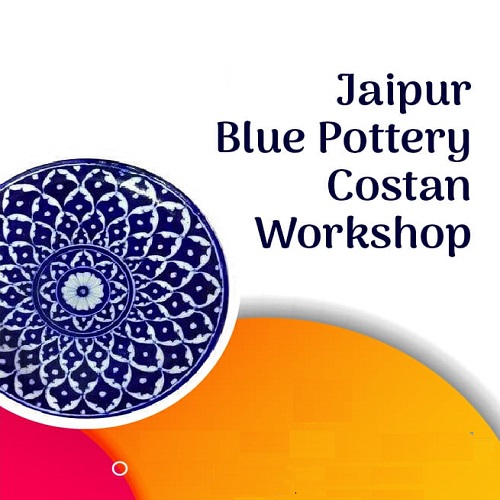 Event Date:
December 30, 2020
Blue Pottery is widely recognized as a traditional craft of Jaipur, though it is Turko-Persian in origin.
The name 'blue pottery' comes from the eye-catching cobalt blue dye used to color the pottery.
It is one of many Eurasian types of blue and white pottery, and related in the shapes and decoration to Islamic pottery and, more distantly, Chinese pottery.
Date: 30 & 31 Dec 2020
Time: 2 – 3 PM
Fees: Rs. 499/-
For more Details Contact:
9920807464 / 902187955
Sorry, this event is expired and no longer available.