Landscape Acrylic Painting Course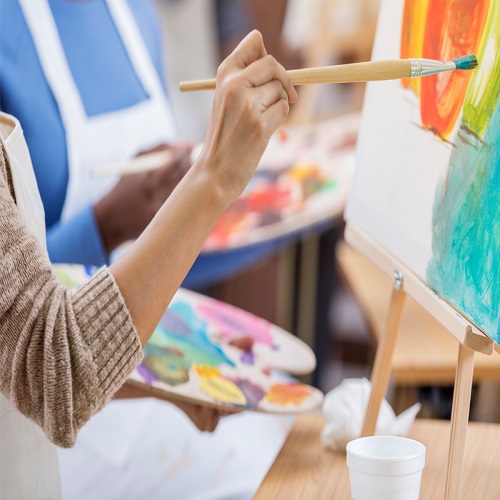 Event Date:
December 5, 2021
What will you learn during the Course?
They say nature will be your best inspiration and this is what this workshop will be all about. In each class, we will be focused on making different techniques of landscapes that showcase various aspects and elements.
Day 1 & 2: To begin the course we will be learning a little bit of sketching the landscape as a basic outline is very important before we use acrylic colors to paint.
Day 3:  We will then understand the fundamentals of acrylic color and how they can be best used.
Day 4 & 5: As we have now covered the basics, now is the time to explore and recreate different kinds of landscapes whether they are drawn from references or from imagination.
Day 6, 7 & 8: The Final Day will be about challenging and doing some advanced techniques of acrylic coloring to create realistic landscapes.
Age group: Adults & Kids (Recommended above 10 years +)
Time: 6:30 – 7:30 PM IST
Days: Monday ( 8 Sessions in 2 months)
Duration: 8 Hours
Language: Hindi
Fees: 3999 + Taxes for 2 Months
For more details Contact:
9920807464 / 9082187955