Online Acrylic Painting Workshop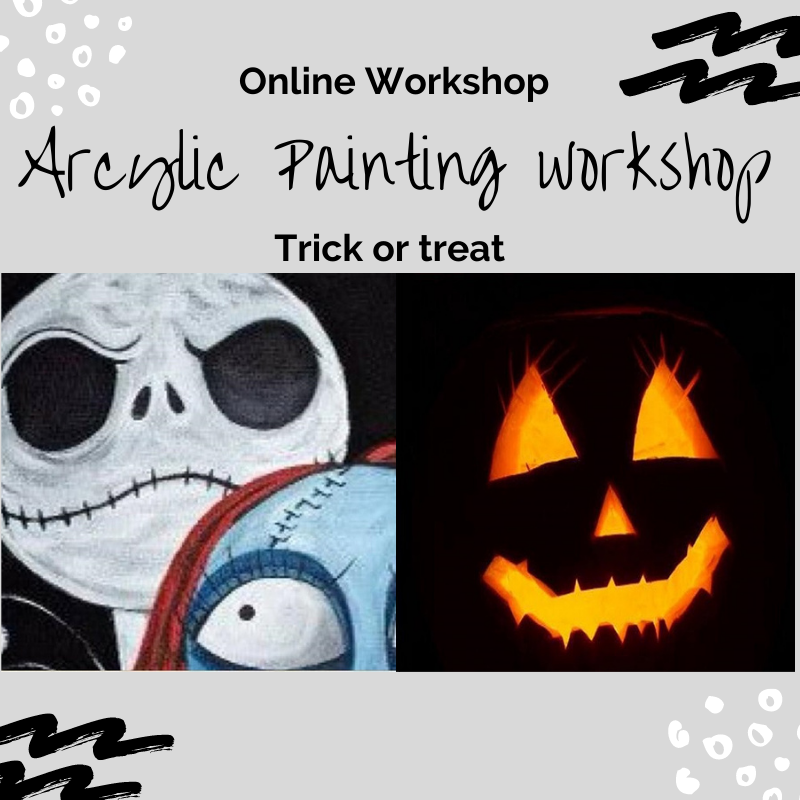 Event Date:
October 31, 2020
Trick or treat
One day workshop
Materials Required :
8×10 Canvas or A4 acrylic paper
Thin liner/round brushes-000, 0, 2, 4
Flat brush 2/4
Acrylic Paint color
Fine tip black pen or marker
Pencil- HB, 6B
Eraser
Scale
Compass or bowl for making the circle of the heads.
Water
Rag
Date: 31st Oct 2020
Time: 11 AM TO 1 PM
Fees: Rs. 500+ Gst
Call: 9920807464
Sorry, this event is expired and no longer available.