Online Sales Training Session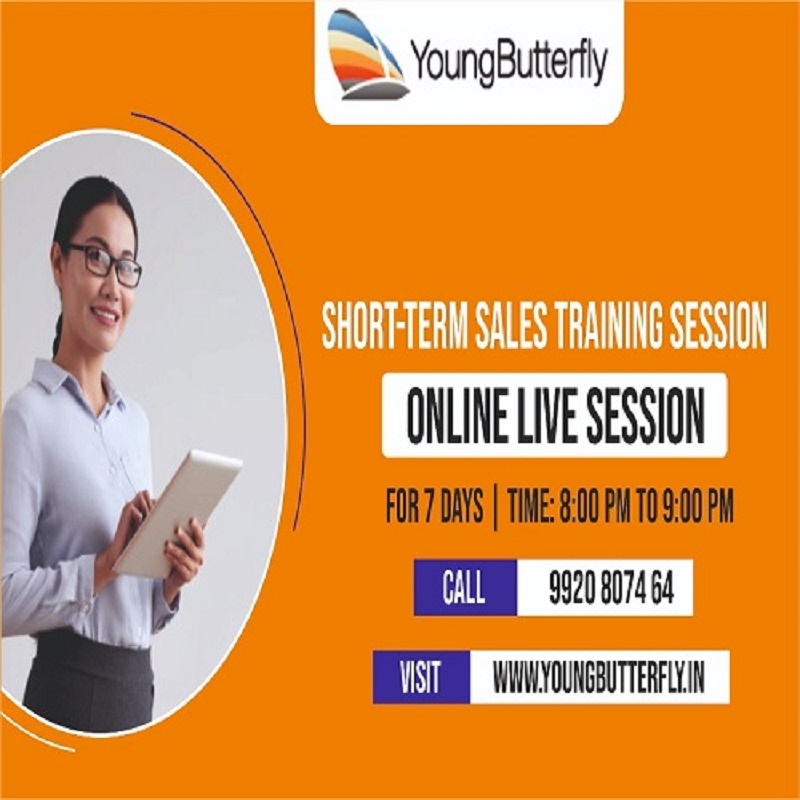 Sales training programs help salespeople learn and/or improve their selling techniques, skills, and processes.
The ultimate goal is improving bottom-line results
Content
Topic 1: Sale is a Concept
Topic 2: Selling Skills within me
Topic 3: Sales Technology
Topic 4: Consultative Selling Skills
Topic 5: Industry-wise Sales Techniques
Topic 6: Virtual Mock Sessions
Topic 7: My Sales Technique.
7 Days Workshop
Fees: Rs.2000 /-  [Rs 1500,  If booked before 11th May]
Call: 9920807464
Sorry, this event is expired and no longer available.