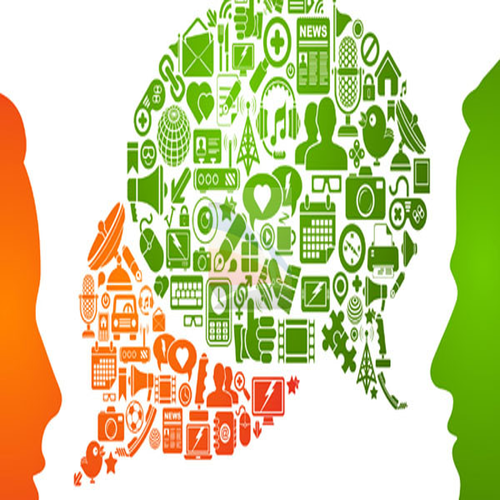 If you are desperate to learn a new language or already taking on the challenge but finding it difficult to stay inspired; or when your ultimate goal, language fluency, seems months or years away; motivation becomes the most important factor during the long haul.
"A different language is a different vision of life", this statement by the most influential filmmakers of all times; Federico Fellini; points out very well the importance of learning a different language in your life.
Here is my take on why learning a foreign language is totally worth the effort.
"One language sets you in a corridor for life. Two languages open every door along the way" – Frank Smith
You know how in this competitive world, an extra skill or degree has begun to gain much importance to establish a successful career. In this vastly growing and globalized world where one end of the world is connected to the other, economic relations diverging across territorial boundaries, fluency in or knowledge of a foreign language helps you to stay ahead of the rest. It not only facilitates growth but also makes communication much easier. Due to this very reason the demand for translators and interpreters has seen a tremendous growth in the corporate world. Also if you are an entrepreneur, knowing the language of your international business partners improves your relations and therefore your chances for effective communication and success.
"The limits of my language mean the limits of my world" – Ludwig Wittgenstein
Apart from the career prospective, knowledge of a foreign language comes in much handy if you are travelling abroad for a holiday. Being able to communicate with the locals in their own language makes it easier in getting help around unknown locations.
Also, being bilingual expands your opportunities in life, keeps your brain fit and most importantly, broadens your perspective. It gives you a special insight into your own mother tongue and the culture you take for granted. As expressed in following quotes:
"You can never understand one language until you understand at least two" – Geoffrey Williams
"He who knows no foreign languages knows nothing of his own" – Johann Wolfgang von Goethe
My tryst with learning a foreign language
Right from high school, I always had this fascination about learning different cultures and an affinity with languages. However, in the rat race of building up a financially fulfilling career, this love of mine took a backseat. I never took my love for languages seriously until last year when I was sitting at home after a career break due to maternity, and pondering about what I want to do with my spare time. I knew for certain that this time around I was going to do something which I have always loved to do but never gave it a try due to my professional commitments. That's when I decided upon learning a foreign language. And I chose to learn German (Deutsch) as a foreign language.
Now you would ask why German? Well, because besides English, German is the most widely spoken native language in the world, especially in Europe. English, French and German are the three official working languages of the European Union. In absolute numbers, German is the second most-spoken language on the continent of Europe. However, when it comes to native speakers, German is number one.
Knowledge of German increases your job opportunities with German and foreign companies in India and abroad. Also, in the Tourism Industry, knowledge of German is quite advantageous as tourists from German-speaking countries travel far and wide, and are the world's biggest spenders when on holiday. They appreciate to be looked after by German-speaking staff and tour guides.
So, how to go about it? One can learn German from Max Mueller Bhavan (Goethe Institute) Mumbai or University of Mumbai (MU) department of German or even various private language training institutes across the city. That's not all, one can also learn basic German through various free online modules available on the internet.
So what's stopping you from exploring the fascinating world of foreign languages? Don't give up! Every new word is a milestone on your journey of mastering another language!
 "If you talk to a man in a language he understands, that goes to his head. If you talk to him in his own language, that goes to his heart" – Nelson Mandela
glückliches Lernen (Happy Learning)
About the Author
Gauri Shanbhag Mehta is a Chartered Accountant by profession. She is a Stay-At-Home-Mom to a 5 year old wonderful daughter. She has worked for a private general insurance company before she decided to devote her time fully for her family. She enjoys reading and travelling besides learning new languages and cultures.